Formal launch of works on Krnovo wind power plant
Montenegro May 8, 2015 | Comments: 0Author: Balkan Green Energy News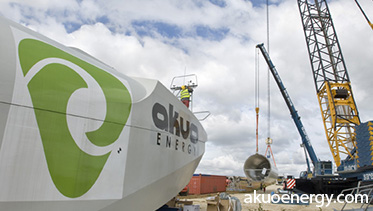 Montenegro's Krnovo Green Energy has marked the official start of construction works on the 72 MW Krnovo wind power plant with an estimated investment value of EUR 120 million, SeeNews portal cited local media reports.
The consortium of France's Akuo and Austria's Ivicom has been awarded a permit to build the wind park. Krnovo Green Energy is a special purpose vehicle established for the sole purpose of construction and operation of the project, which is expected to be Montenegro's first utility-scale wind farm.
According to the land lease contract, the works should last for 18 months. In December, the European Bank for Reconstruction and Development said it was considering providing a senior loan of up to 47.5 million euro to Krnovo Green Energy.
Krnovo is located 28 kilometers northeast of the town of Nikšić.