Greece raises wind power capacity
January 13, 2016 | Comments: 0Author: Branislava Jovičić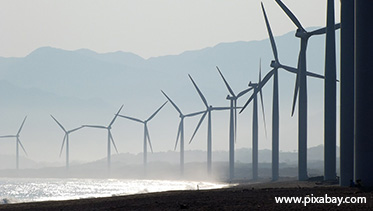 Last year 171.8 MW in new wind power capacity was installed in Greece, and 210.7 MW of wind parks were under construction, according to a report by the Hellenic Wind Energy Association (HWEA or Eletaen). Capacity of 2,150.8 MW was either in commercial use or being tested, up 8.7% from 2014, portal Energy Press reported.
Wind power capacity on non-interconnected islands was 322.6 MW. EDF EN Hellas added 43.8 MW, the EREN Group connected 42 MW, Ell. Tech Anemos (Ellaktor) added 36.1 MW, Protergia increased the capacity by 27 MW, and Terna Energy added 10 MW. Terna was ranked first overall, with 369.6 MW (17.2%), followed by EDF, which had 358 MW (16.6%). Iberdrola Rokas had a capacity of 250.7 MW (11.7%), ENEL Green Power was next with 200.5 MW (9.3%), while Ellaktor stood at 199 MW (9.3%).
Total capacity of renewable energy sources to in the interconnected grid rose in November, according to data revealed by Lagie, the electricity market operator. Wind energy production increased by 4 MW to 1,772.07 MW in November. In November, contracted capacity of interconnected photovoltaic systems remained steady at 3,083 MW, while installed capacity rose to 2,092.56 MW from 2,092.07 MW in October. Capacity remained unchanged for small hydropower units (223.53 MW), biomass-biogas units (51.18 MW), and combined heat and power (CHP) production (100.07 MW), the report said.