Two-day conference 'Energy. Development. Democracy', held at the end of September in Podgorica, Montenegro, focused on policy dialogue in the context of the partnership established between the GIZ Open Regional Fund for...



SECO - Energy Cities Project Serbia
The project will support four selected Serbian municipalities in the implementation of good energy management practice, by introducing the European Energy Award (EEA) system to Serbia, which will at the same time facilitate...



The European Bank for Reconstruction and Development is looking ahead to an ambitious future and back at the achievements of the recent past as we boost our contribution to global efforts to combat climate change.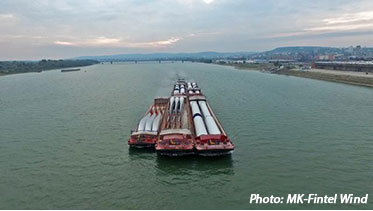 MK-Fintel's wind turbines arrive in Kula
After they were unloaded from barges in Apatin shipyard on the Danube in Serbia's northwest, parts of three wind generators were transported 40 kilometres further to the construction site...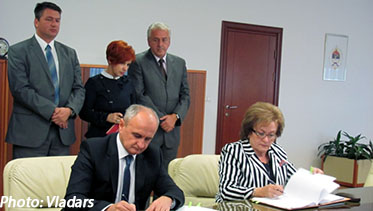 Concession signed for Hrgud wind power plant
Petar Đokić, minister of industry, energy and mining of the Republic of Srpska, and Branislava Milekić, general manager of the state-controlled power utility Elektroprivreda...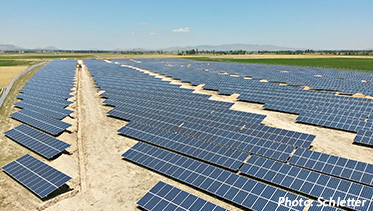 Schletter completes 5 MW solar park in Nigde
The construction works for a solar farm have been finished after 45 days of installation, said Schletter AS, subsidiary of Schletter GmbH from Germany. The company said it completed the procurement of structures to one of the...
This email was sent to you. Click here to unsubscribe if you don't want to receive it in future. Please note that it may take us several days to process your request.
Balkan Green Energy News is a project of the Center for Promotion of Sustainable Development, a non-profit organization from Belgrade, Serbia. It is published once a month and distributed without charge.
We encourage you to share the newsletter to persons that june be interested in its content. Balkan Green Energy News is not responsible for the accuracy of information provided from third party media sources.