Christine Moro, Ambassador of France to Serbia
"We had a very good feedback, and with time I feel that the climate change debate has become less theoretical and more practical, and that people understand better what is at stake, what they can do, the benefits of action..."



Gabriela Cretu, Electricity Expert, Energy Community Secretariat
In convergence with the European policy on climate and energy, the Energy Community Contracting Parties agreed in 2012 to implement the Renewable Energy Directive and committed to binding national targets to be achieved through...



Vojislav Milijic, SERBIO President
Wood pellet production in Western Balkans started in 2006/07 with development of capacities in Croatia, Bosnia and Herzegovina and Serbia. Development was gradual with few developed factories per year until 2010, when a real...



Djordje Popovic, Senior Attorney, Petrikic & Partneri AOD in cooperation with CMS Reich-Rohrwig Hainz
The Law on Efficient Use of Energy as the first systematic piece of legislation regulating the energy efficiency was adopted in Serbia in 2013 but became practically applicable in May 2015, as only then the foremost by-law setting...



GIZ Open Regional Fund for South-East Europe - Energy Efficiency (ORF-EE)
The core objective of the ORF-EE project is the establishment of regional networks of energy related institutions in SEE as drivers of innovation. It is active in the countries of Albania, Bosnia and Herzegovina, Serbia, Montenegro...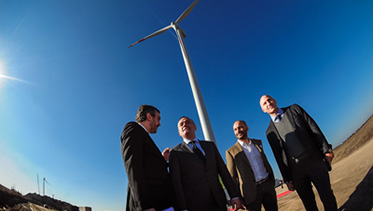 Serbia's first wind park launched at Kula
MK-Fintel Wind a. d. officially opened its 9.9 MW wind power plant in the country's northwest, after an investment of EUR 15 million. Energy minister Aleksandar Antic said on that occasion...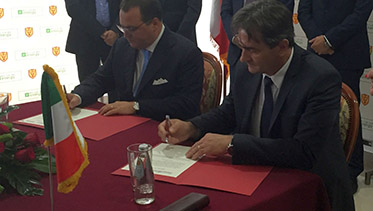 Building Energy to start biomass power project
The construction of a biomass power plant in Krusevac was announced by Building Energy from Italy and the City of Krusevac in central Serbia. First such project combining electric and thermal energy...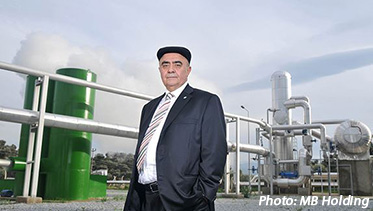 Turkish investor wins geothermal power plant deal
MB Holding has been awarded a contract to build a geothermal power plant with a capacity of 16.5 MW in Croatia, according to SeeNews. Turboden Italian-based manufacturer of turbogenerators, said that...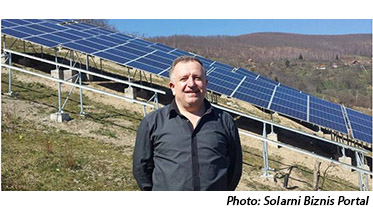 Works underway to install 3,200 solar panels
TThe government's provisional directive on renewables led to increased interest in this segment recently, and a few years ago entrepreneur Azem Bujak and his Bahen gradnja d. o. o. from Sarajevo built...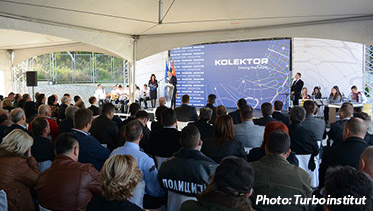 Kolektor commissions five small hydropower plants
The irrigation system on the Bosava river was reconstructed and the supply channel capacity from the water reservoir was increased to fit five small hydroelectric systems and supply the municipalities...
This email was sent to you. Click here to unsubscribe if you don't want to receive it in future. Please note that it may take us several days to process your request.
Balkan Green Energy News is a project of the Center for Promotion of Sustainable Development, a non-profit organization from Belgrade, Serbia. It is published once a month and distributed without charge.
We encourage you to share the newsletter to persons that june be interested in its content. Balkan Green Energy News is not responsible for the accuracy of information provided from third party media sources.