Belgrade postpones launch of electric bus line
Serbia August 3, 2016 | Comments: 0Author: Balkan Green Energy News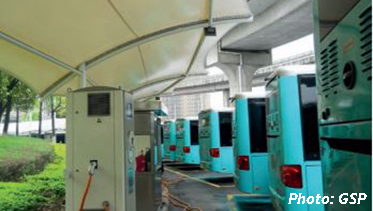 Users of public transportation in the Serbian capital Belgrade will wait at least until school starts to be able to ride in electric buses.
Novosti portal quoted officials from  Belgrade-based operator GSP Beograd saying the launch of line E1 with five units had to be postponed from June to September as the vehicles are undergoing stricter safety tests than initially planned, even though initial results were excellent.
"We are proud of the fact we are first in Europe to own electric buses with ultracapacitors. The pride and the position demand from us a high level of responsibility towards our citizens and users of public transportation," the company's statement said.
The guarantee for Belgrade's electric buses, produced by Higer Bus Company Ltd. from China, partner of Scania, is two years or 200,000 kilometers. They cost EUR 454,000 each before value-added tax. The buses will need to spend five to eight minutes at the terminal, while one service vehicle will be used as a backup, equipped with a mobile charger.