Nandita Parshad, EBRD Director, Power and Energy Utilities
Under the framework of its Sustainable Energy Initiative, the European Bank for Reconstruction and Development funded renewable energy generation with about EUR 4 billion between 2006 and the end of 2014.

Qendresa Rugova, Burg Capital GmBH
Driven by steady economic growth, the Turkish power market has experienced tremendous progress over the past decade with power generation assets doubling from around 37 GW in 2000 to the current level of 70 GW.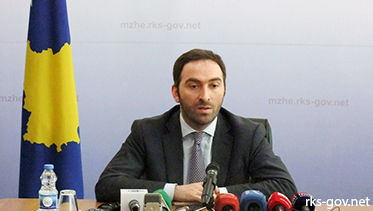 World Bank interested in energy projects?
Minister of economic development Blerand Stavileci visited Washington, conducting separate meetings with heads of the World Bank and senior officials of the State Department...
This email was sent to you. Click here to unsubscribe if you don't want to receive it in future. Please note that it july take us several days to process your request.
Balkan Green Energy News is a project of the Center for Promotion of Sustainable Development, a non-profit organization from Belgrade, Serbia. It is published one a month and distributed without charge.
We encourage you to share the newsletter to persons that july be interested in its content. Balkan Green Energy News is not responsible for the accuracy of information provided from third party media sources.